Live Your Dream!!
Revolutionize Your Medical Practice
Physician Teleclass & Retreat with Pamela Wible, M.D.

Feb 8 - May 9, 2015
(Retreat May 5 - 9, 2015)
---
Are you tired of assembly-line medicine?
Do you feel trapped in a soul-sucking job?
Are you sick of being abused like this fine physician?
The TRUTH is:
It's not unusual for doctors to be bullied and abused at work.
It's not unusual for physicians to feel depressed—even suicidal.
It IS unusual for physicians to get help.
You do NOT have to take the abuse.
You deserve to be happy.
You CAN reclaim your profession—and yourself!
Be the doctor you always imagined.
You CAN deliver ideal medical care—in an ideal clinic!
(Or make your current clinic more ideal.)
---
Meet the doctor who opened America's first ideal clinic—designed entirely by patients! Learn from the physician who is on the front lines delivering ideal care daily to her patients—and her colleagues.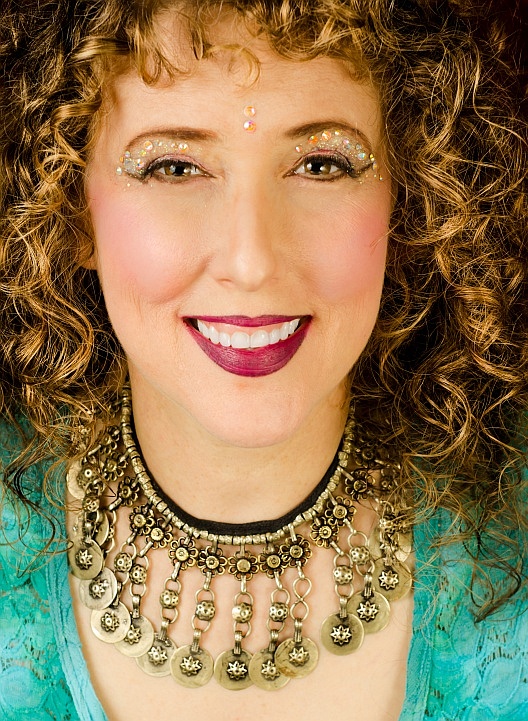 Pamela Wible is a family physician born into a family of physicians. Her parents warned her not to pursue medicine, but she followed her heart only to discover: To heal her patients she had to first heal her profession.
After six jobs in ten years, I was sick of the abuse. I was tired of interrupting panicked patients to say, "Sorry, we're out of time," when all I wanted to do was smile and ask, "How can I help you?" I dreamt of returning to my college waitressing job just so I could be nice to people again. When I left medicine, I fell into a deep depression. Suicidal, I didn't get out of bed for six weeks. Until I awoke with a prophetic dream—an epiphany. I saw doctors hand-in-hand with patients healing one another while building their own clinics—together. Called to action, I jumped out of bed, notified the newspaper editor, and led a series of town hall meetings.
Pamela Wible held nine town hall meetings where she invited her community to design their own ideal clinic. She collected 100 pages of testimony, adopted ninety percent of the feedback, and created her town's clinic one month later! Open since 2005, Dr. Wible's community clinic has sparked a movement in which citizens are designing ideal clinics nationwide. Her model is taught in medical schools and featured in Harvard School of Public Health's Renegotiating Health Care: Resolving Conflict to Build Collaboration, a textbook examining major trends with the potential to change American heath care.
Dr. Wible is coauthor of two award-winning anthologies, Goddess Shift: Women Leading for a Change, with Michelle Obama, Oprah Winfrey, and other visionary women; and Optimism! Cultivating the Magic Quality that Can Extend Your Lifespan, Boost Your Energy, and Make You Happy Now, alongside world leaders such as Steve Jobs and Jimmy Carter.
She is author of the bestselling, Pet Goats & Pap Smears: 101 Medical Adventures to Open Your Heart & Mind, a book that celebrates America's ideal medical care movement. She has been interviewed by CNN, ABC, CBS, and is a frequent guest on NPR.
What other doctors are saying: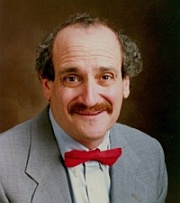 "Meet a doctor with a dream. Without marching, picketing, or waiting for legislation, she inspires a grassroots movement to restore humanity to health care. One doctor can change the world of medicine. Dr. Pamela Wible is medicine's Martin Luther King." ~ Neil Shulman, M.D., author and associate producer of Doc Hollywood

"Medicine must focus on people, not just diagnoses. Dr. Wible helps patients and physicians reconnect as human beings and heal one another."~ Bernie Siegel, M.D., author of A Book of Miracles and Faith, Hope & Healing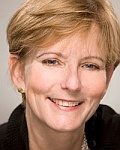 "Pamela Wible makes you wish—as a patient—that she was your doctor. And as a doctor, that you had her practice. There is a joy, a pleasure, in the practice of medicine that all doctors know, but few live the way Dr. Wible does." ~ Lisa Sanders, M.D., author of Every Patient Tells a Story, New York Times Magazine columnist, and technical advisor to House, M.D

"Duh! When your health-care delivery system is not fulfilling to patient or caregiver, of course you make YOUR ideal medical system as Pamela has done." ~ Patch Adams, M.D., inspiration behind the hit movie Patch Adams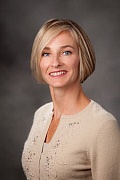 "I met Pamela at a conference she offered—at no cost to physicians—where she encouraged us to answer one question: 'What is ideal health care?' This question changed my life. I just resigned from my job to open my ideal clinic! I'm eternally grateful for Dr. Wible and her book. She helped me figure out how to bring joy back to my daily medical practice. I, in turn, vow to do whatever I can to help other physicians practice medicine with the love and joy she so selflessly shared with me. Pamela also found me a husband (or at least a good romance)!" ~ Sheila Kilbane, M.D., loving her ideal clinic in Charlotte, NC
Meet the people who just attended the retreat:
But I feel stuck. I'm scared. . .
Can Dr. Wible really help ME?
Dr. Wible has been coaching doctors for a decade and leading physician retreats since 2010. She has helped hundreds of physicians get unstuck and create ideal medical practices. She understands physician depression and suicide because she has been there herself. As a survivor of her own deep despair, Dr. Wible has become the national voice for physician suicide prevention.
Watch her TEDx talk "How To Get Naked with Your Doctor" in which Dr. Wible addresses physician suicide and celebrates America's ideal medical care movement with the world.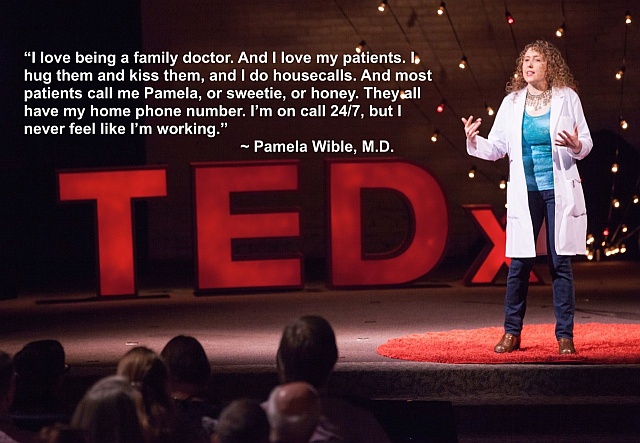 I feel overwhelmed! Where do I start?
Can I really create an ideal clinic?
Can I really have fun at work?
Can I really have it all?
You don't have to do it yourself! An ideal medical clinic is designed by your community. By putting patients in charge of designing their own ideal clinic, physicians can finally relax and deliver culturally-sensitive, appropriate medical care. That's ideal for patients—and doctors!
This course will show you how to do it all while providing the camaraderie and psychological support you need to heal from your own wounds. You've given so much to others. Now get the care and help you deserve.
Yes! You can have it all!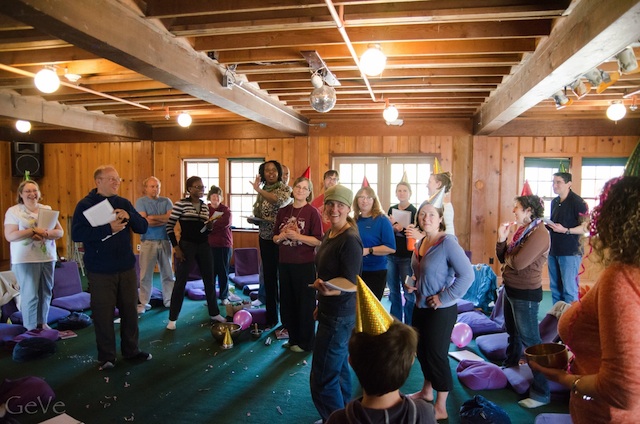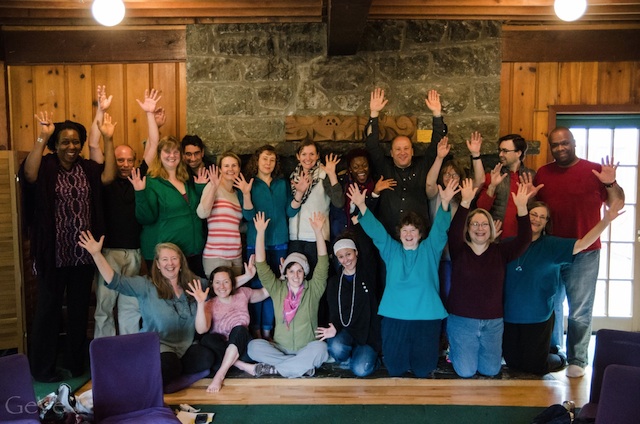 COURSE SYLLABUS:
Week 1 ~ Service
Define your vision, your true calling as a healer. Imagine your ideal clinic—and your ideal patient. Get clear on who you are, who you want to serve and why. Learn how to find your target demographic and attract a loyal following.
Week 2 ~ Joy
Rediscover what brings you joy. Turn work into play. Integrate simple joys and random acts of kindness into your practice immediately.
Week 3 ~ Creativity
Learn how to effortlessly energize patients and thrill staff. Use a proven method to exceed your patients' wildest expectations while inspiring them to reach their health goals. Motivate all sorts of people to help you for free. Explore creative staffing solutions.
Week 4 ~ Compassion
Heal yourself so you can heal others Master how to be self-actualized so you can reach your full potential as a healer. Stand up for who you really are in the world and remove your greatest obstacles. Learn the true meaning of integrative medicine (it's not what you think!)
Week 5 ~ Community Organizing
Identify your community's vision. Learn five ways to discover what your town really wants. Lead a movement and inspire your community with words that work. Yes! You can be a leader without running for public office. Prepare to host town hall meetings (easier than you think!) and engage your community. ** Dr. Wible will even fly in and help you lead your town halls!!**
Week 6 ~ Money
Study the top twelve medical business models and find the right one(s) for you. Decide whether to accept insurance (not hard to do!). Learn how to do your own billing (it's fun!). Coding and billing secrets revealed. Discover simple methods to slash overhead and double your income. Find out how easy it is to be a solo doc with no staff. Provide such great service that you'll get tips!
Week 7 ~ Marketing
Recognize why you should never waste money on advertising. Learn how to be media savvy, how to talk to reporters, how to get advertising for free. Find out what never to do with a patient and discover how one happy patient can fill your schedule. Use social media to promote your unique message.
Week 8 ~ Mentoring
Discover best ways to find mentors. Learn the top three mistakes when going solo from docs who've done it. Understand how important it is to offer yourself as a mentor to medical students and colleagues.
Week 9 ~ Intuition
Figure out what you are actually doing for your patients and what they really need from you. Expand your definition of what it truly means to be a doctor. Speak your truth fearlessly. Discover simple ways to break free from the fear-driven medical model.
Week 10 ~ Love
Distinguish the difference between professional distance and professional closeness. Grasp why health care lacks love. Learn how to identify and uphold your boundaries. Master Dr. Wible's all-time favorite method to permanently get rid of office irritants once and for all. Woohoo!
Week 11 ~ Death
Recognize illness as a gift. Embrace the joy of helping patients die and the true meaning of continuity of care. Understand why the risk of physician suicide is so high and what you can do to save yourself, your colleagues, and our beloved profession!!!
Week 12 ~ Celebration
Summarize and celebrate your achievements while preparing for our upcoming retreat!
Week 13 ~ Retreat at Breitenbush Hot Springs!
Meet all your newfound friends and colleagues in the most beautiful mountain retreat center on May 5 - 9, 2015. Enjoy an off-the-grid, off-the-Internet experience for five days with NO CALL!!!!
Course Includes:
Pet Goats & Pap Smears Workbook for Physicians
Pet Goats & Pap Smears Book ~ Autographed :)
12 weekly modules to help manifest your ideal practice quickly
12 weekly 90-minute teleclasses on Sunday afternoons.
(All calls are recorded for access later if you miss one)
Private 60-minute Skype (or phone) session with a medical intuitive
skilled in physician mental health (confidential, no paper trail)
Personalized 60-minute coaching session with Dr. Wible
Natal chart detailing your strengths, character, disposition, and destiny
A mastermind partner to hold you accountable to your goals

Five Days at Breitenbush Hot Springs:*
All 6 educational sessions at Breitenbush Retreat Center
Three delicious organic buffet meals daily
Access to 24/7 sauna, hot springs, labyrinth, 150 acres of forest
Meditation, yoga, and daily wellness classes
Rituals, fire ceremony, dance party, and much, much more . . .
*(You cover your transportation and cabin)
You get it ALL for $1600
A limited number of scholarships may be
available for medical students.
Stop suffering & start healing!
This course WILL change your life!
Be the healer you were born to be.
Leave this workshop with your soul on fire!
You are strong, powerful, beautiful.
Be true to yourself. Be true to your patients.
You will graduate from this course with a tribe of healers—many become lifelong friends—who can support your dreams. You will have the opportunity to fall deeply in love with yourself. Some attendees have even fallen in love with each other! Nobody married yet, but maybe that will be YOU! Best part: You will acquire the community organizing and business skills that you were never taught in medical school so you can finally be the doctor you always dreamed of being. And Yes! You CAN open your ideal clinic in 3 months or less! Take the challenge!
* No Excuses *
* Optional Bonus (added cost) *
Dr. Wible will come to your town
& help you lead your town hall meetings!
* Apply now * Space is limited *